Dash Cam Power Tap-In Loom for Range Rover Evoque 1 with LATE overhead console (2014+)
Part number: EWL201-Tap-Loom
Regular price
Price:  £23.33 GBP
Sale price
Price: £23.33 GBP
Unit price
per
FREE SHIPPING included to most UK locations
Share
Power Tap-in Loom for Overhead Console
for Range Rover Evoque with LATE overhead console (2014 onwards)
This listing is for a power tap-in loom for the Range Rover Evoque (2014 -onwards).
IMPORTANT: This loom is only suitable for Evoque's with the LATE overhead console (see pics) - the LATE overhead console was fitted from around 2014.
This custom made loom simply plugs into the front overhead console and gives you 3 power take off wires that you can use to install an accessory of your choice, dashcam etc:
Ignition positive 12 Volts (Green wire) - this comes live when you open the door.
Permanent battery positive 12 volts (Red wire) - this is permanently live and is not impacted by the smart alternator charging cycle.
Earth (Black wire)
The beauty of this is there is absolutely no cutting/splicing needed to your vehicles wiring which may void your warranty.
This loom is ideal to wire in a dash-cam as it puts power to where you'll mount the camera without having to route any long wires round the screen (plus you'd still need to find somewhere to take power from).
Some dash-cams come with a cigarette lighter power loom which are just unsightly and also runs the risk of having it unplugged.
This kit also allows you to have a permanent and ignition live feed so you can wire your camera to have parking mode (where supported).
We also sell this loom kitted with a USB converter which will step the 12v feed down to a 5v female USB port - see our other listing to purchase this kit.
This is NOT  a genuine Land Rover item.
We also sell this loom kitted with Nextbase and Garmin hardwire kits - see our other listings to purchase.
Fitting details

IMPORTANT:
Ensure you wire your accessory to the loom before fitting to the vehicle (to prevent accidental shorting when fitting).
Disconnect your battery -ve lead before fitting the loom to the vehicle - this makes it less likely for power surges that could damage car circuits when plugging / unplugging the overhead console.
Ensure there is fuse protection in any circuit you add to the loom - we suggest a 2 Amp fuse.
The power output from this loom is 12v many dashcams use 5V USB power source - ensure you are connecting a device / circuit to this loom that uses 12v input ( eg a 12v to 5V USB converter )
Connecting any circuit to the battery live feed could lead to a flat battery unless the attached circuit contains a low voltage protection circuit that stops the power drain when the voltage falls below 12v etc
The ignition live feed comes from the body control module - if this is overloaded the circuit is isolated and can be reset with an ignition cycle ( turn the car on and off again )
The battery positive feed comes via fuse 27 (5 Amps )  in the fusebox behind the glove box.
Some badly designed electronic devices could produce power spikes and electrical interference that could damage circuits on the car or produce radio interference - we are not able to test all devices so cannot accept any responsibility for any damage from using this loom on your car but please report any issues us so we can investigate and warn others.
If you have any issues with your car that needs investigation by a Land Rover dealer it is best to disconnect this loom so the vehicle is returned to its original configuration.
If you are only using the ignition and earth wires make sure that the battery positive wire is insulated so that it cannot short to ground.
Some devices like dashcams can cause interference with DAB radio reception and rain sensor circuits - be sure to these these after adding your device.
See below video.
Note: This listing is for the tap-in loom only and does not include other items show in the video.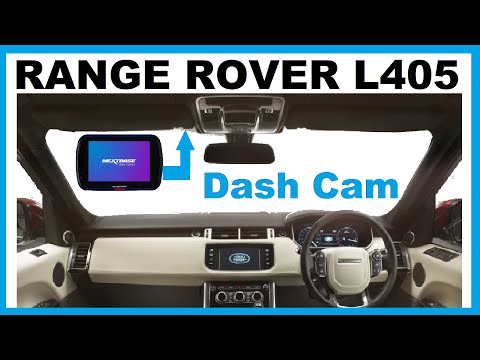 Which Vehicles will this fit ?
SAFETY NOTICE: Please do NOT fit this loom to any other vehicle than it is intended for - although connectors may appear the same and physically fit, wiring will differ.
This item WILL fit the Range Rover Evoques with the late type console including the 'New Evoque 2' released in 2019 (late type console was used from around 2014 onwards)
This item WILL NOT fit the Range Rover Evoque 1st generation with the early type console (from 2011 to around 2014)
Choosing a selection results in a full page refresh.
Opens in a new window.