Dash Cam Overhead Console Wiring Kit - USB loom for Land Rover Defender L663
Part number: EWL201-USB-Kit
Regular price
Price:  £32.50 GBP
Sale price
Price: £32.50 GBP
Unit price
per
FREE SHIPPING included to most UK locations
Share
Power Tap-in Loom + USB adapter KIT for Overhead Console
Ignition Feed
for Land Rover Defender L663
This listing is for a plug and play power tap-in loom plus USB adapter for the Land Rover Defender L663.
This kit will give you a female USB (5v) port with ignition live connection in the roof-space area above the overhead console which can be used to install a dashcam.
This custom made tap-in loom simply plugs into the front overhead console and gives you an ignition positive and negative which is is pre-soldered to a USB port adapter and gives you a high power (3amp) female 'USB-A' port (5V) to plug a dashcam into.
The beauty of this is there is absolutely no alteration/cutting/splicing needed to your vehicles wiring which may void your warranty.
This kit is ideal to wire in a dash-cam as it puts power to where you'll mount the camera without having to route any long wires round the screen (plus you'd still need to find somewhere to take power from).
All you need to do is feed the wire through the headlining at the top of the windscreen into the roof space - we found a flexi ruler ideal for this!
A hard-wired solution is much better than using a cigarette lighter power loom which are just unsightly and also runs the risk of having it inadvertently unplugged.
We also sell the tap-in loom and USB adapter separately - please see our other listings to purchase these on their own.
We also sell the tap-in loom kitted with Nextbase and Garmin hard wire kits - see our other listings to purchase these.
NOTE - Maximum power output is 15w ( 3 Amps at 5 Volts ) so make sure your USB device is not rated above 15W / 3 Amps
This is not a genuine Land Rover item.
Fitting details

Disconnect your battery -ve lead (under the drivers seat) before fitting the loom to the vehicle - this makes it less likely for power surges that could damage car circuits when plugging / unplugging the overhead console.
The ignition live feed comes from the body control module - if this is overloaded the circuit is isolated and can be reset with an ignition cycle (turn the car on and off again)
Some badly designed electronic devices could produce power spikes and electrical interference that could damage circuits on the car or produce radio interference - we are not able to test all devices so cannot accept any responsibility for any damage from using this loom on your car but please report any issues us so we can investigate and warn others.
If you have any issues with your car that needs investigation by a Land Rover dealer it is best to disconnect this loom so the vehicle is returned to its original configuration.
On some vehicles we have had reports of issues with DAB reception and also interference with the auto wiper function but these are not common.
See below fitting/demo video where this wiring kit is shown.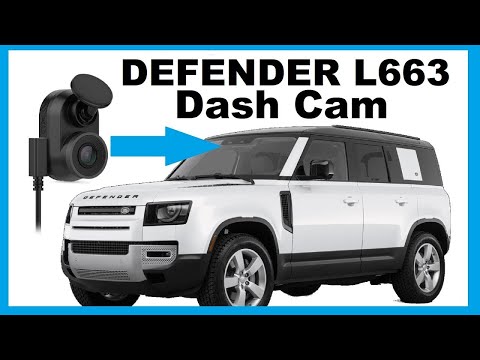 Which Vehicles will this fit ?
SAFETY NOTICE: Please do NOT fit this loom to any other vehicle than it is intended for - although connectors may appear the same and physically fit, wiring will differ.
This WILL fit the Land Rover Defender L663 (will not work with Plug-in Hybrid models)
This WILL NOT fit the Land Rover Defender L663 PHEV (Plug-in Hybrid EV)
Choosing a selection results in a full page refresh.
Opens in a new window.