Rear Light - E Marked - LH - Toyota Hilux Mk7 / Vigo Champ
Replacement Rear Light
for Toyota Hilux Mk6 & Mk7 (Vigo) 2004 on
This listing is for a LEFT rear light (Nearside or UK Passenger side) for a Toyota Hilux Mk6 or Mk7 (Vigo) Pickup.
These lights are supplied without wiring looms and bulbs but your standard looms will fit into these lights.
These lights are fully compatible with UK Hilux Mk6 and Mk7 or imported Vigo models from 2005.
There is no fog function on the LEFT light so this light is OK on imports and UK models.
This will fit all models - Single cab / double cab / 4x4 / 4x2 etc
These lights are E Marked and 100% legal for road use in UK and Europe
These lights come in original packing and are brand new.
This is not a genuine Toyota part but is made as a direct replacement for your damaged item.
This spare part incorporates a third party design and is intended exclusively to be used to repair the vehicle to its original appearance.
Fitting Details
Drop the tailgate on your truck and undo the 2 bolts holding the rear lights in using a 10mm spanner.
Give the rear light a sharp pull to release the 2 location pins on the outer edge of the light.
Remove the bulb holders.
Replace the rear light with the new units.
See below for fitting video - this shows the early model but the process is the same.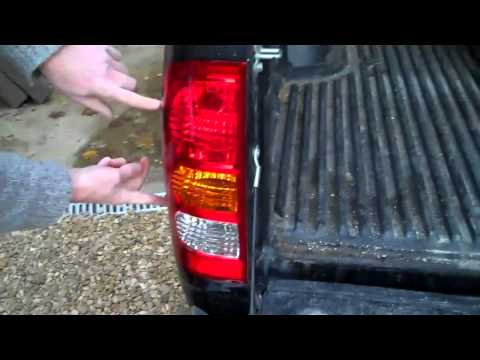 How To Change Rear Lights on Toyota Hilux Mk6 / Vigo Pickup - YouTube
Video will open in a new window
Which Vehicles will this fit ?
This item WILL fit the Toyota Hilux Mk6 and Mk7 (UK versions) and the Toyota Hilux Vigo ( Asian version ) from 2004 on
This item WILL NOT fit any other Toyota models