OSRAM High Power " Night Breaker 200" Bulbs (Pair) - H7 for Land Rover Freelander 2
High Power Road Legal OSRAM "Night Breaker 200"
H7 Headlight Bulbs (Pair)
for Land Rover Freelander 2
This listing is for a PAIR of OSRAM "Night Breaker 200" Halogen H7 bulbs (main beam and dip beam bulbs on Freelander 2 / LR2 from 2007 to 2012).
Upgrade the headlights on your Land Rover Freelander 2 by fitting these high power bulbs. See below for fitting video.
On the early Freelander 2 headlight there are separate bulbs for DIP and MAIN beam - both of these bulbs are H7 type.
SOME LATER FREELANDER 2's USE H7 FOR MAIN BEAM AND H11 FOR DIPPED BEAM - please check which type before purchase, it is stamped on the front of your headlight.
We would recommend upgrading the DIP beam headlight bulbs in the first instance as these are the bulbs you use most.
If you do a lot of driving with your main beam then it would be worth upgrading these also.
This listing is for 1 PAIR of bulbs - you will need 1 PAIR for dipped beam and ANOTHER pair if you want to also do the main beam.
These are the bulbs you need if you want to be road legal AND have the same light output of some illegal 100W bulbs.
The UK law specifies the maximum wattage (electrical power usage) rather than the maximum light output which seems odd.
These bulbs use the latest technology to achieve great light output but keeping the electrical power consumption within legal limits.
Being made in Germany and fully E Marked you can be sure these are a premium performance product.
The plastic packing case is great if you want to carry these bulbs as spare bulbs in your car (a legal requirement when traveling in France etc) or you may choose to keep your original bulbs as spares in the case.
These bulbs claim to give :-
Up to 200% more light output
Up to 150 Metre long beam
20% more "White" light colour (temperature)
The electrical power consumption of this bulb is 55W
In addition these bulbs have been optimised to reduce the amount of UV (Ultra Violet) light produced. UV can damage plastic headlight lenses.
See our other listing for H11 type Osram bulbs - item ORB124
These are NOT genuine Land Rover products
Fitting Details
See below fitting video - it is much easier to remove the headlight than try and fiddle about from the rear.
When re-fitting the new bulb it is important not to touch the glass with bare fingers as this can lead to early bulb failures.
Video 1 - Remove headlight
Video 2 - Remove bulbs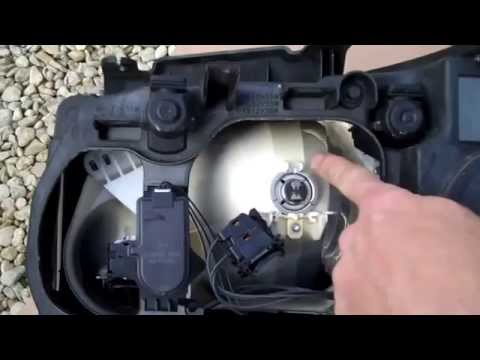 How to change a Headlight Bulb on a Land Rover Freelander 2 - YouTube
Video will open in a new window
Which Vehicles will this fit ?
These bulb will fit all Land Rover Freelander 2 / LR2 models LHD / RHD from 2007 to 2012
Bulb Specification Table
Part Number: ORB691
Lens Material: Glass
Base: H7
Base Pin Configuartion: 1 Pin H7
Lens Colour: Slight blue tint
Base Diameter: 22mm approx
E Mark Approved: Yes
Operating Voltage: 12 Volts
Function 1 Power: 55W
Function 2 Power: N/A