Classic Mini Full Crystal Headlight Upgrade kit (Lamps + Bowls + Bulbs ) - RHD
Crystal Halogen Headlamp Upgrade kit RHD (PAIR)
to fit Austin / Morris Classic Mini
Upgrade the headlights in your classic Mini to these new Crystal Halogen headlights.
This is a complete car upgrade kit with two of each of all the following parts.... new head lamp bowls / fixing screws / adjusters / high power bulbs / reflectors / head lamps etc.
By buying this complete kit you are sure all the parts are compatible with each other and you save on postage.
No more messing about with seized adjusters etc - replace all the items in one go with NEW and IMPROVED and LEGAL parts !
The headlights and bulbs are all fully E Marked road legal items
These headlights come complete with side light bulbs and holders
These lights are RHD, MOT passing, E Marked headlights with the correct UK beam pattern - these are 100% road legal in the UK.
These headlamps have a glass lens ( better than plastic as plastic can scratch easily )
The light pattern is set by the reflector not by the lens (as on standard headlights) so the lens is smooth giving a cleaner sharper appearance to the lights.
Please note that the lamps that you receive may not or may not have a 'umbrella' type chromed reflector positioned over the main bulb,however this will not affect the beam pattern. Please see pictures
These lights give up to 25% more light output than standard headlights even using the same bulb !
ALL new cars use this new technology for the headlights and this is one major reason modern cars have much better lights
In addition to the better technology the reflectors on these lights are made from plastic and so the reflector will not rust or corrode like the older metal ones.
These lights use Halogen H4 bulbs which are included
Fitting Details
Straight replacement for standard unit - no modification or drilling needed.
No change to wiring or connector needed as the bulbs connection is the same for sealed beam and halogen H4 bulbs.
Note - the left headlight and right headlight are both the same.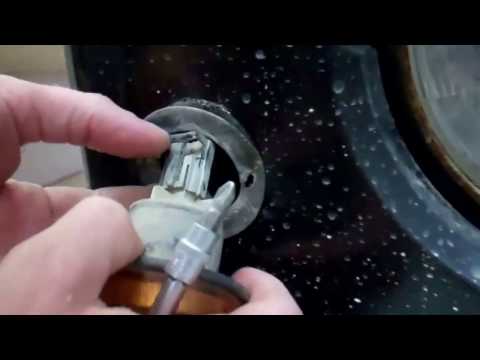 Upgrade Part 1 - How to remove headlights from a Land Rover Defender - YouTube
Video will open in a new window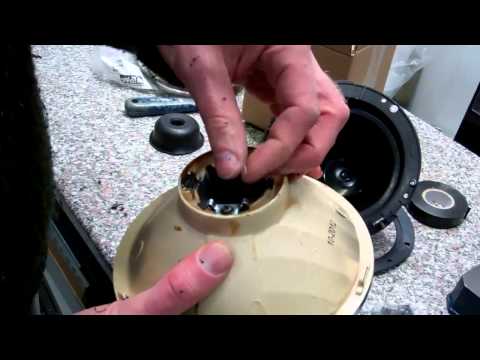 Upgrade Part 2 - Fitting a new headlight bowl in a Land Rover Defender - YouTube
Video will open in a new window
Which Vehicles will this fit ?
This item will fit all classic Minis
These lights / bowls will fit about 100 different cars from the 80's / 90's with round Lucas headlights