Bonnet Gas Struts for Range Rover Sport L320 - Genuine - PAIR
Bonnet Gas Struts (Pair) Genuine
for Range Rover Sport L320 2005-2013
The gas struts on the Range Rover Sport can loose their mojo after a while which can lead to the bonnet not staying up.
These struts can be used to upgrade the Range Rover Sport from launch in 2005 through to 2013 (also known as L320).
These are genuine Land Rover items so you can be assured of premium quality and fit.
These are a simple DIY project that only takes 10 minutes - we have done a video below to show you how to do it!
This listing is for a PAIR of bonnet gas struts - one for each side of the bonnet.
These are Land Rover part number LR009106.
These are brand new, genuine Land Rover items in retail packaging.
We also sell a good quality aftermarket version of this gas strut kit - if you wish to purchase these, see item RGS106-AM
We also sell the tailgate struts (Sport 2005-09) if you wish to renew them at the same time.
These are genuine Land Rover parts.
Fitting Details
See below fitting video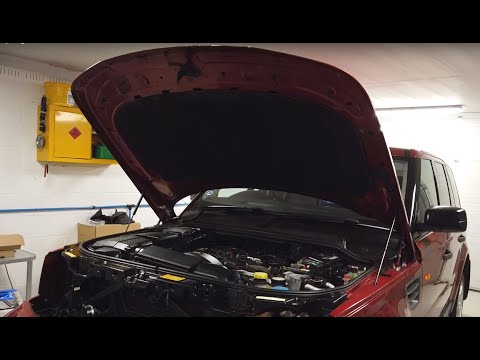 How to replace bonnet hood gas struts on a Range Rover Sport L320 (2005-14) - YouTube
Video will open in a new window
Which Vehicles will this fit ?
This item WILL fit Range Rover Sport L320 Models from 2005 to 2013
This item WILL NOT Fit the later Range Rover Sport L494 from 2014 onwards