Black & Green Alloy Wheel Center caps (x4) for Range Rover Sport 2005-12 22"
Wheel Centre Kit ( 4 pcs )
for Range Rover Sport 2005 -12
This listing is for a set of 4 genuine new style "Land Rover" wheel centre caps for a Range Rover Sport
These are actually for the L494 model but they fit the older models and are a great upgrade for the 2005 -2012 models.
The listing is for a new kit of 4 wheel centers.
These centre caps have the chrome and metallic green Land Rover logo in the centre, with a black surround, and a chrome outer lip.
This kit is idea if you have damaged or missing wheel centers or simply want to upgrade your wheels.
Overall diameter is 63mm and the clips will locate into a hole of approximately 51mm
These are genuine Land Rover parts in retail packaging.
Fitting Details
Fitting is simply a question of pushing these into the hole in the center of your wheel.
If you already have wheel centers fitted we would recommend removing the wheel to remove the old centers so that you don't damage the wheel or the old centre caps - why not clean your wheels at the same time ?
The below video shows the quick way of changing your wheel centers.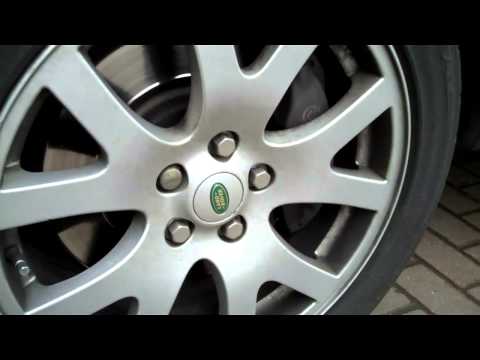 Quick way to change wheel centers on Range Rover / Land Rover - YouTube
Video will open in a new window
Which Vehicles will this fit ?
This item WILL fit the new Range Rover Sport models from 2005 on including the new 2013 on models.
This item WILL fit all Range Rover L322 models from 2002 on
This item WILL also fit a Freelander 2 and Discovery 3 and Range Rover Sport from 2002 onwards.
These may also fit other Land Rover and Range Rover models.