Steering Wheel Horn Push Spacer kit (To Fix Sticking Horn Issue)
Steering Wheel Horn Push Spacers (Pair)
for Range Rover Sport / Discovery 3 & 4 / Freelander 2
Here we have a pair of Steering wheel spacers for the Range Rover Sport, Land Rover Discovery 3 & 4 and Freelander 2.
This is the set of spacers used to stop the horn from sticking when a re-trimmed steering wheel is fitted or when your airbag has started to lift at the edges causing it to stick on the airbag.
Please note - you may need to purchase a steering wheel fitting tool if you do not already have one (our part number is RST342)
See below fitting fitting video.
Only people with relevant experience and training should attempt to remove an airbag / steering wheel.
These are not genuine Land Rover items.
Fitting Details
Place the hook into the small slot on the side of the steering wheel rear casing.
Insert until the line on the tool and then engage the retaining spring.
Pull on the tool (not included) while pushing gently on the airbag ( to reduce the pressure on the retaining spring ).
Insert horn push spacers to each side of the air bag.
See below video ( this is for guidance only - this should be done by a trained mechanic ).
The video show the process for a Range Rover Sport but the airbag and process is the same for a Freelander 2 & Discovery 3.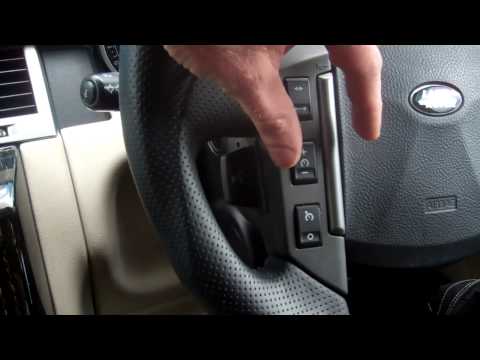 How to resolve horn staying on problem Range Rover Sport Disco 3 Freelander 2 - YouTube
Video will open in a new window
Which Vehicles will this fit ?
This item WILL fit Range Rover Sport 2005 -2010
This item WILL fit Land Rover Discovery 3 & 4
This Item WILL fit Land Rover Freelander 2