Steering Wheel Airbag Removal Tool for Land Rover Freelander 2
Steering Wheel Airbag Removal Tool
to fit Land Rover Freelander 2
This is the tool you need if you want to change the steering wheel on your Land Rover Freelander 2.
The tool has a hook at one end the clips under the spring clip that retains the airbag on your car.
It may be possible to make one from a coat hanger but we tried and gave up and so had a batch of these produced in stainless steel.
These tools are available from Land Rover but you need to wait weeks to get one.
Only people with relevant experience and training should attempt to remove an airbag / steering wheel.
Fitting Details
Place the hook into the small slot on the side of the steering wheel rear casing.
Insert until the line on the tool and then engage the retaining spring.
Pull on the tool while pushing gently on the airbag ( to reduce the pressure on the retaining spring ).
See below video ( this is for guidance only - this should be done by a trained mechanic ). The video show the process for a Range Rover Sport but the airbag and process is the same for a Freelander 2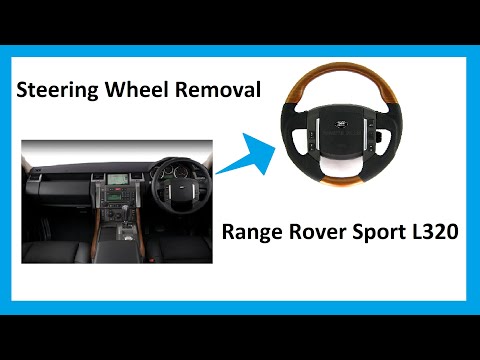 How to change steering wheel Range Rover Sport (guidance o - YouTube
Video will open in a new window
Which Vehicles will this fit ?
This item will fit remove the airbags on all Freelander 2 models.