Spare Wheel Winch for Nissan Navara D40
Spare Wheel Winch
for Nissan Navara D40
This listing is for a brand new spare wheel winch for a Nissan Navara D40.
These parts often become corroded and rust as well as being lost or the chains cut.
This mechanism has a chain that can be retracted up or down to reveal the spare wheel.
The winch sits on one of the cross members on the chassis with 2 bolts and can be accessed from underneath.
This is brand new original specification item.
This is not a genuine Nissan part but is made as a direct replacement for your damaged item.
This spare part incorporates a third party design and is intended exclusively to be used to repair the vehicle to its original appearance.
Fitting Details
This product bolts into place so is easy to replace.
Simply lower your spare wheel ( unless it has been stolen )
See below fitting video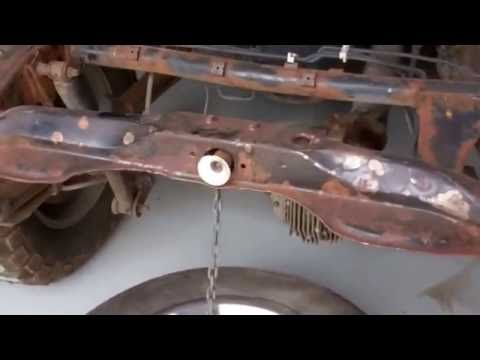 How to use / replace spare wheel winch mechanism on Nissan Navara D40 - YouTube
Video will open in a new window
Which vehicles will this fit
This item WILL fit all Nissan Navara D40 (2005 - 2015).
This item WILL NOT fit any other Nissan Navara models.
This item WILL NOT fit the older Nissan Navara D22.