Side Repeaters (Pair) for Land Rover Freelander 2 - Crystal Smoked
Smoke Crystal Side Repeaters
for Land Rover Freelander 2
Enhance your Freelander 2 by fitting these smoked crystal side repeaters.
These lights have a smooth plastic lens as opposed to the normal patterned lens and so look much more contemporary.
This listing is for a PAIR of smoked crystal lens side repeaters with orange bulbs.
These replace the orange side repeaters fitted to the vehicle as standard and give it a more modern look.
Our side repeaters are different from others for sale on eBay as we have had these made with a chrome reflector as opposed to white.
Our side repeaters therefore look bright and shiny while others look white and "milky".
These lights use the original wiring and bulb holder assembly so there are no issues with wiring etc.
Side repeaters are designed to be easily removable so you can change the bulbs in them - this makes changing side repeaters on the Freelander 2 very easy.
These are not genuine Land Rover parts and are not E Marked
Fitting Details
Push the side repeater to the front of the car and the rear edge can then be released and pulled out.
Remove the bulb holder assembly from the light by twisting it ( Bayonet type fitting )
Remove the white bulb from the bulb holder and replace with the orange bulb provided
Fit the bulb holder into the new lamp and refit to car.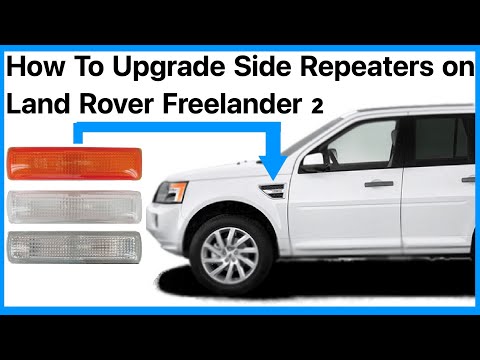 How to remove the side repeaters on a Land Rover Freelander - YouTube
Video will open in a new window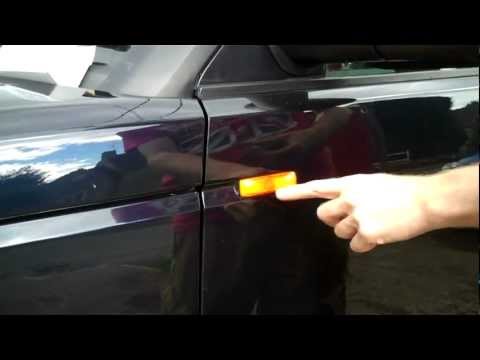 How to change the side repeaters on a Land Rover Discovery 3 / LR3 - YouTube
Video will open in a new window
>
Which Vehicles will this fit ?
This item will fit all Freelander 2 models
These WILL NOT fit a Range Rover P38, or L322 Vogue models or the old Freelander models - see our other listings for NEW side repeaters for the old Freelander.