LED Rear Number plate light upgrade for Land Rover Discovery 3 & 4
2 x LED Rear Number plate Light Assemblies
for Land Rover Discovery 3 / 4
Upgrade the rear number plate lights in your Land Rover Discovery 3 / 4 from the standard type to these new LED array type.
These will give more light / a much whiter light and use less power than the old bulb type.
These light assemblies have an 18 LED array that makes up the light unit & have a 2w output each.
These are a straight "plug and play" swap for the standard units.
No error messages will appear on the dash with these modules ( telling you a bulb has failed ) as there is a circuit added to ensure the car CANbus system does not see any change from the original light.
These often become faded and brittle and have been known to break when you are replacing the bulbs ( we broke one on our demo car when removing the lamp )
Please note this listing is for a PAIR of lamp assemblies to light up the rear number plate.
These are not genuine Land Rover parts.
Fitting Details
Note: It is advisable to swap the moisture vent cap from your original light unit onto these new LED units.
See below video showing how to fit this item and other options for the number plate light on the Land Rover Discovery 3 /4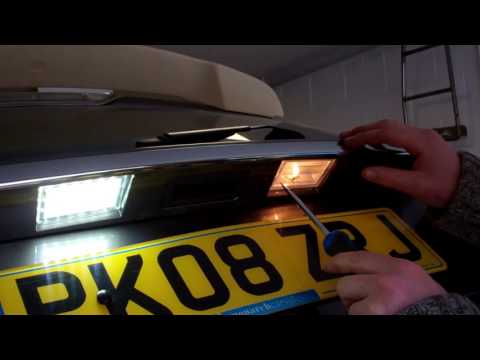 Freelander 2 number plate lamp LED upgrade - full LED array type - YouTube
Video will open in a new window
Which Vehicles will this fit ?
These WILL fit all Land Rover Discovery 3 models
These WILL also fit all Land Rover Discovery 4 models