LED Courtesy Puddle Lights - 4PC - Nissan Navara NP300
4 x LED Courtesy Mood Lighting
for Nissan Navara NP300 (D23)
Add these "welcome" lights to your Nissan Navara NP300 (D23) to help illuminate your way as you get into your car.
This new 4pc LED kit comes with control box that can be controlled by your smartphone.
Not only can you change the colour of the lights, you can custom pick colours, speed patterns & brightness.
See below fitting video where we show how to install this and wire it up so that it comes on when you unlock the car.
These lights help you when you get into your car by illuminating the area around the car doors - OK they look pretty cool too !
The smartphone app ( free to download ) lets you change the colour of the lights and also allows you to have colour change patterns and flashing ! you can also let the lights change to the beat of music playing on your phone ( this is cool when you link your phone to the car sound system ! ). The app will start up with the same colour as last used so once set to your favourite colour you dont need to open the app again ( until you change your mind ! )
This kit includes:
4x RGB Multi colour LED modules with aluminum casing
4x mounting blocks made from hard wearing rubber ( we did not use these on our installation )
1x Control Light unit
10x Cable ties
8x Self tapping screws
No error messages or errors were encountered when we wired these up as per our video.
These are not genuine Nissan parts.
Fitting Details
Take a look at the demo video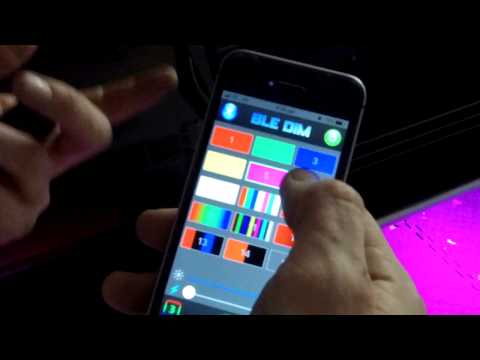 LED RGB Welcome Light Demo & Fitting to Nissan Navara NP300 - YouTube
Video will open in a new window
Which Vehicles will this fit ?
These lights WILL fit all Nissan Narava NP300 (D23) models