Headlight Conversion Wiring Looms for Land Rover Freelander 2
Headlight Conversion Looms (PAIR)
for Land Rover Freelander 2
This listing is for a pair of headlight conversion looms for the Land Rover Freelander 2.
These looms will allow you to install the later type (2012 -14) headlights to the earlier vehicles (2007 -2011).
In 2012, the Freelander 2 received it's 2nd facelift which included LED rear lights and a new design headlight.
Although the profile and fitment of the new headlight is the same, the wiring is different so you cannot simply swap them.
We have had these conversion looms made to give you an easy 'plug and play' upgrade option.
The following variations of the facelift headlight were made:
Halogen - No Signature Strip (seen in video 1 - note: you should install a DRL controller to dim the DRL when headlights or sidelights are on)
Halogen - With Signature Strip (we have not tested this type but we think the signature strip works as the sidelight - you will need to wire in the DRL function separately if required)
Xenon(HID) - With Signature Strip (see video 2 - you may need to re-program your vehicle CCF files with an IID tool or similar, also, as above you will need to wire in DRL function separately if required)
All of the above look almost identical so be careful when purchasing yourself a set. You can tell Halogen/Xenon by the sticker stating 'Halogen' or 'HID' plus the Xenon will also have a ballast control pack mounted on the underside of the headlight.
See our item EWL945-DRL-Board for our custom UK-made DRL controller board which you can use to dim the DRLs when headlights/sidelights are on (plus other functions).
You could purchase our FOG/DRL kit (this includes a controller board) which will give you DRL function in the lower bumper lights - see item FOG923-ORB-Kit
Fitting a later set of headlights is a great way to update the look of your vehicle - you could also consider upgrading your rear lights too? See our item LR2L212 for 'plug and play' LED facelift rear light kits.
These are not genuine Land Rover accessories.
Fitting details
Video 1 - Upgrading the headlights on Freelander 2 using plug and play looms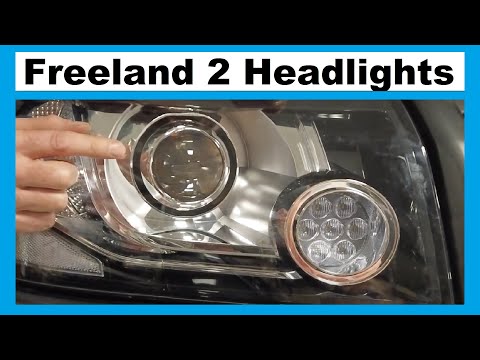 Video 2 - Upgrading from Halogen to Xenon headlights & changing the CCF files with an IID tool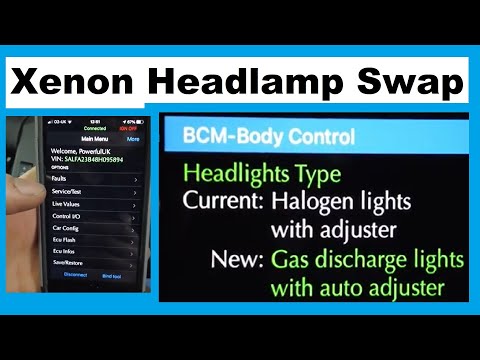 Which vehicles will this fit?
This item WILL fit the Freelander 2 with the early type headlights (2007 to 2012)