Ford Ranger Rear Light 2006 to 09 - PAIR ( no fog lamp )
Replacement Rear Light KIT (Left & Right)
to fit Ford Ranger 2006 - 2009
This listing is for a the PAIR of rear lights for the Ford Ranger pickup from 2006 -2009.
These are a good quality and well constructed aftermarket light which are considerably higher quality than some cheaper aftermarket alternatives on the market!
These lights feature rubber seals on each of the wires for weather sealing and moisture resistance.
These lights are E-Marked ( certificate available ) so they will pass an MOT and be 100% road legal.
These lights are brand new and come complete with Wiring looms / Connectors / Bulbs / Lens / Reflector etc ready to fit in your UK truck.
These lights will fit any Ford Ranger pickup from 2006 to 09.
Please note: The Ford Ranger had a facelift in 2010 where the design of the rear light changed (these lights will fit and function correctly in the facelift version but the design is different).
The right hand lamp is an Asian spec light and does not have the fog window in the lamp - a red fog bulb will be supplied with this light which you can use with your original wiring loom or you can swap the pin in the new connector supplied ( see below video ) Powerful UK are the UK's leading experts on pickup lighting with more choice than any other UK supplier.
We also sell the UK version of these lights which have a RED fog window in the right hand light unit.
These lights are not genuine Ford parts but a good quality aftermarket alternative.
This light is brand new in the box, in stock in our UK warehouse and ready for immediate despatch.
Fitting Details
Drop the tailgate and remove the 2 screws holding each rear light in place
Pull the light rearwards to remove the 2 push fit fixings.
Remove light unit and disconnect the electrical connector.
Replace the rear light with the new units.
See below video showing how to swap the light yourself.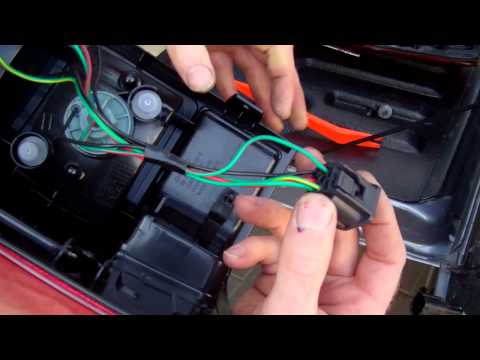 How to remove the rear light on a Ford Ranger Pickup 2007-2011 - YouTube
Video will open in a new window
To Change the wiring in the new light loom ( on the right Hand Light only ) you will need to move the Green+Red wire to the empty pin in the connector - see below video. ( or you can use you old loom in the new lights and then you dont need to do this )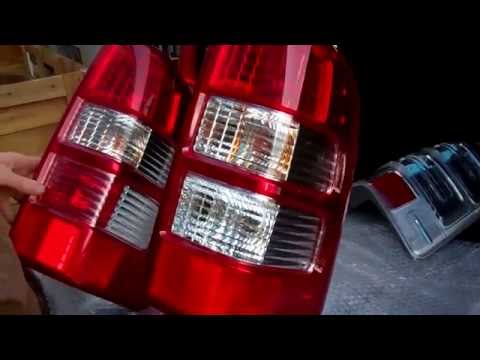 How to swap reverse & fog light wiring connections on a Ford Ranger rear lamp - YouTube
Video will open in a new window
Which Vehicles will this fit ?
This item will fit the Ford Ranger 2006 to 09 models (will also fit and function correctly in 2010-11 facelift models but the design is different).