Bonnet Gas Strut Kit for Ford Ranger T6 2012-15
Bonnet Gas Strut Upgrade Kit
fits Ford Ranger 2012-15 (T6)
This listing is for an upgrade kit to allow you to install gas struts to the bonnet of your Ford Ranger 2012-15 (T6) .
This kit contains everything you need to install gas struts/lifters to your bonnet to make it much easier when opening your bonnet.
Bonnet struts are fitted to the 'high-end' Wildtrak models and are a great convenience when checking your oil/water or topping up your washer bottle.
This kit contains a pair of 'high strength' ball joint gas struts, fitting brackets, nuts & washers.
Fitting these struts is a relatively straight forward procedure with only a few basic tools needed.
NO drilling is require to fit our kit.
See our fitting video below to see how easy fitting is.
NOTE: Our kit comes with all of the CORRECT struts, brackets, washers and nuts to fit this to the Ford Ranger T6 - beware of other 'generic' kits on the market.
We have also compared our 'twin ram' kit to the 'single ram' versions available and feel these are superior for ease of fitment and function.
These are a quality aftermarket item and not genuine Ford parts.
We would always recomend using the bonnet stay when working under the bonnet or in windy conditions etc.
Fitting Details
See below fitting video.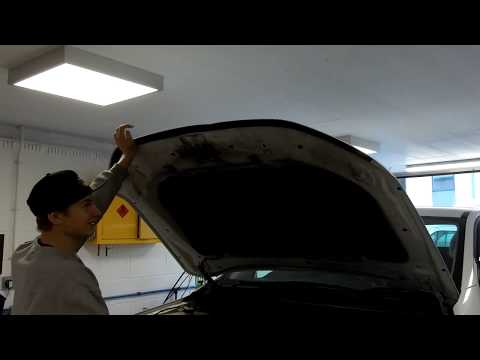 How to fit Bonnet Gas Struts to Ford Ranger T6 - YouTube
Which Vehicles will this fit ?
This item WILL fit Ford Ranger T6 models from 2012-15.
These WILL NOT fit the later facelift Ford Ranger T7 from 2016 on.
These WILL NOT fit any of the the earlier Ford Ranger models.