3pc Bumper Inserts for Range Rover Sport Autobiography Rear Bumper - Silver
3 piece insert kit in SILVER
Autobiography Style Rear Bumper
for Range Rover Sport ( 2005 - 2013 )
This listing is for the 3 horizontal bits of trim that clip into the "Autobiography" rear bumper on the Range Rover Sport from 2010 -2013 finished in silver paint.
Thse are made from ABS plastic just like the original items.
These are ideal if you have a bumper that is missing these parts.
Please note it is only the painted trim parts that are included NOT the whole tow eye cover panel.
These 3 pieces from Land Rover would cost over £130
These are painted a silver colour that is a close match to the original silver colour but may not be an exact match.
All cars from the factory had these parts painted silver ( not body colour )
We also have these available in gloss black - see our other items.
These are not genuine Land Rover parts LR019556,LR019557,LR019170
Fitting Details
These clip into place.
It is best to remove the whole center tow eye cover section by removing the 2 1/4 turn scres at the bottom.
See below fitting video: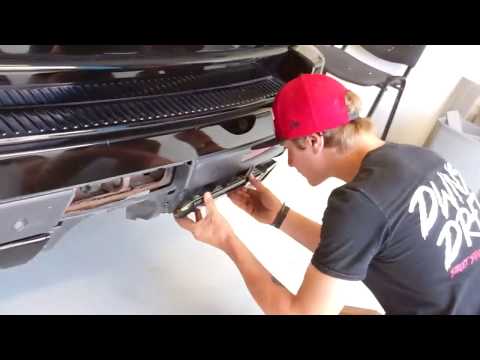 How to change the rear bumper insers on a Range Rover Sport 2010 autobiography
Video will open in a new window
Which Vehicles will this fit ?
This kit WILL FIT all of the Range Rover Sport models fitted with the "autobiography" rear bumper.
This WILL NOT Fit a Range Rover Sport with the standard rear bumper.
This WILL NOT Fit a P38 Range Rover
This WILL NOT fit a Range Rover L322